In addition to membership dues, the Junior League of Charlottesville (JLC) relies on two chief fundraisers to raise much needed funds to support our work in the community.  Fundraisers include Mistletoe Market: Holiday Shopping Market in November, Tinsel Trail, Storytime with Santa and another fundraiser in the spring. Feel free to explore our pages and learn more about these events.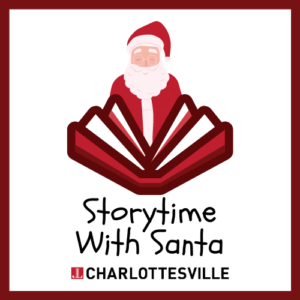 The Junior League of Charlottesville is excited to present our virtual event, Storytime with Santa!  This event is standing in for our traditional holiday event "Cookies with Santa" and will offer children a way to safely connect with Santa and enjoy a holiday story via Zoom. Our virtual events will occur in early December.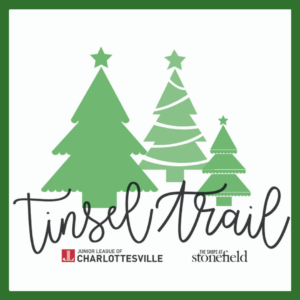 Check out our newest fundraiser, Tinsel Trail!  In partnership with The Shops at Stonefield, the Stonefield  Green will be lighted with live holiday trees sponsored and decorated by local businesses, organizations, families, groups, and individuals!  The event runs from November 21, 2020 – January 3, 2021.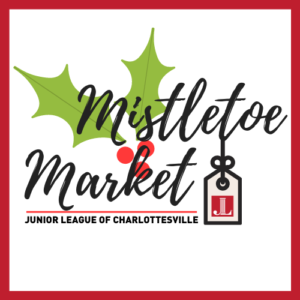 This year's virtual Mistletoe Market will be held November 6-8, 2020.
Visit our Mistletoe Market page for more information.