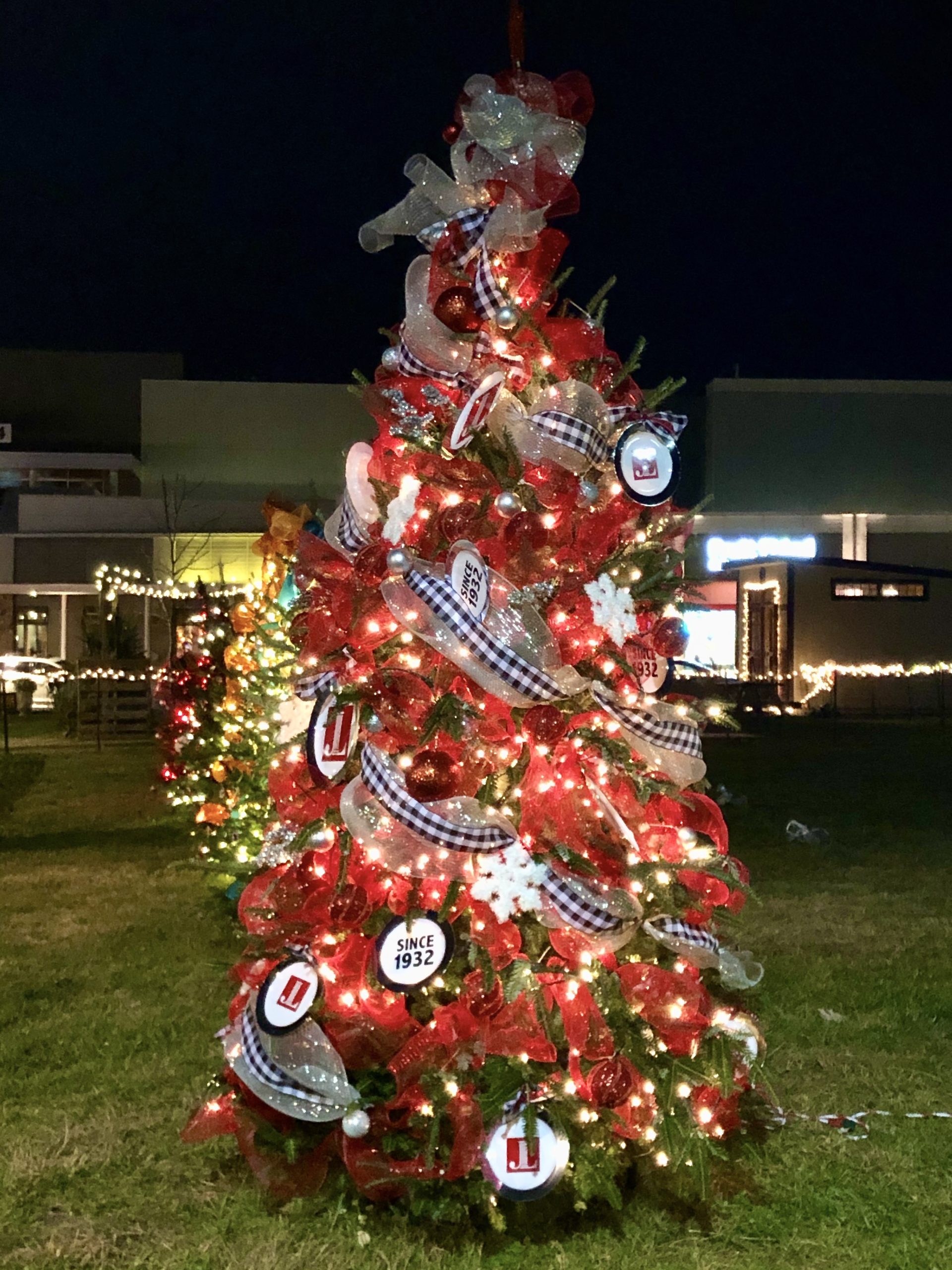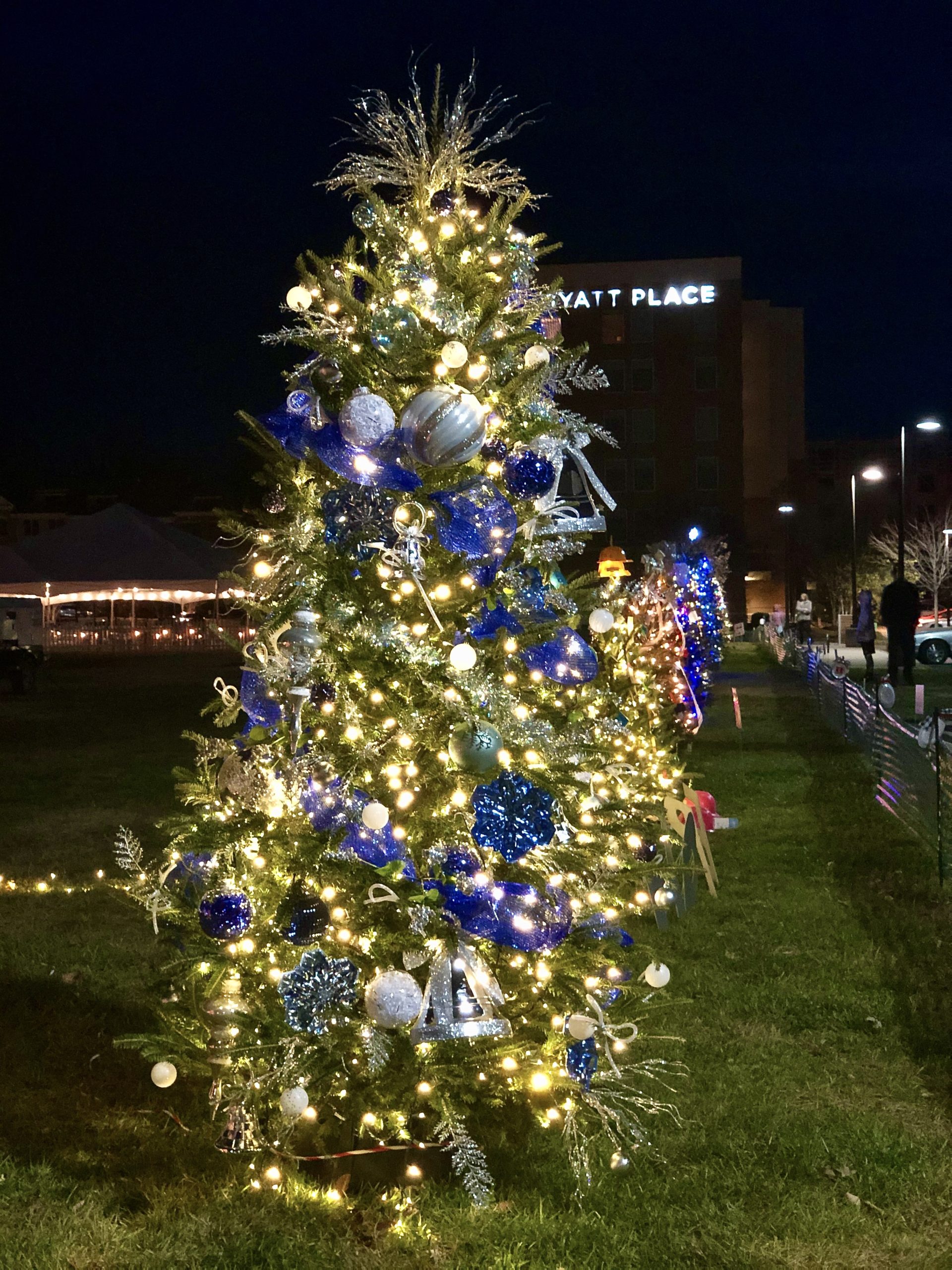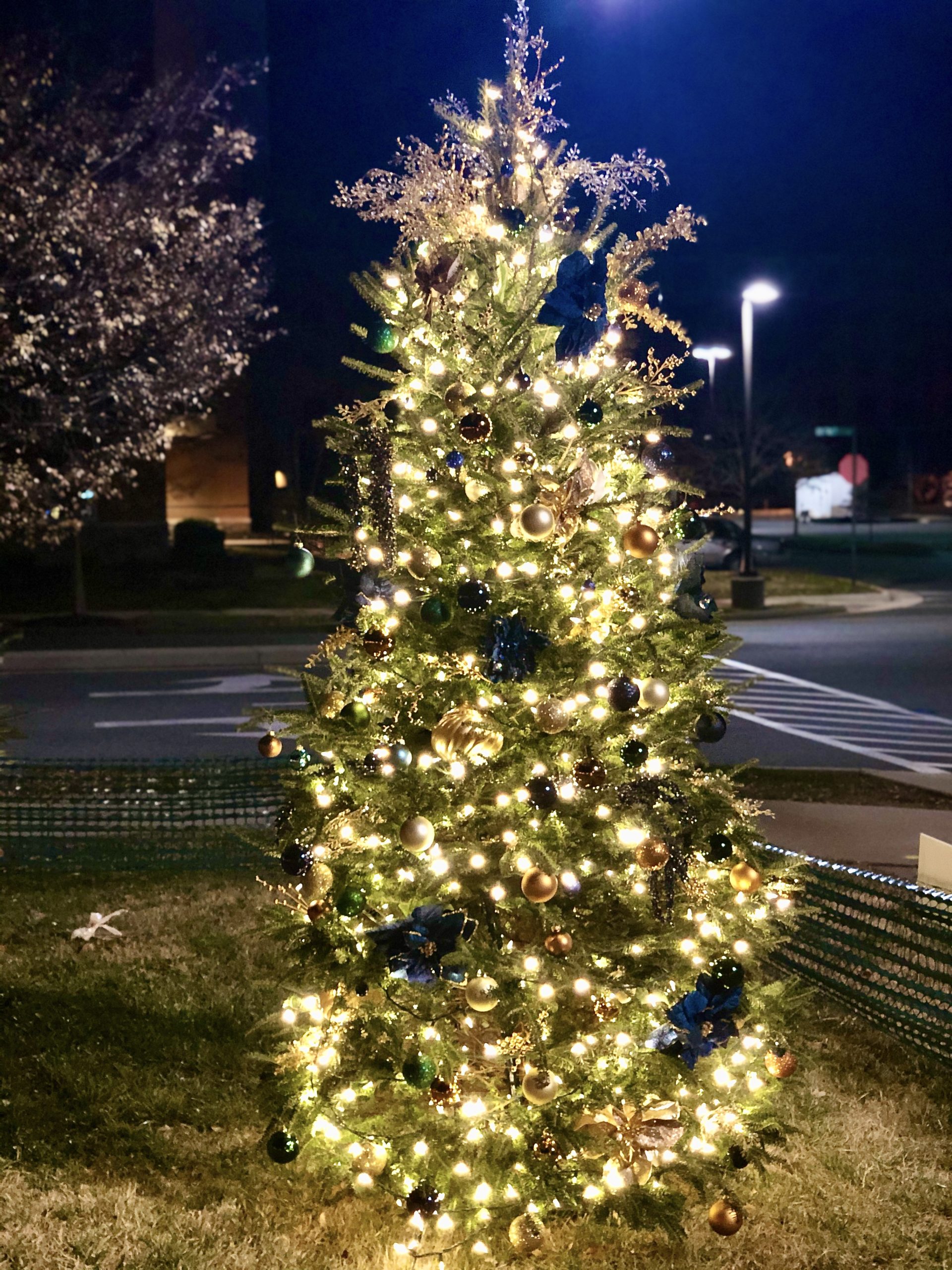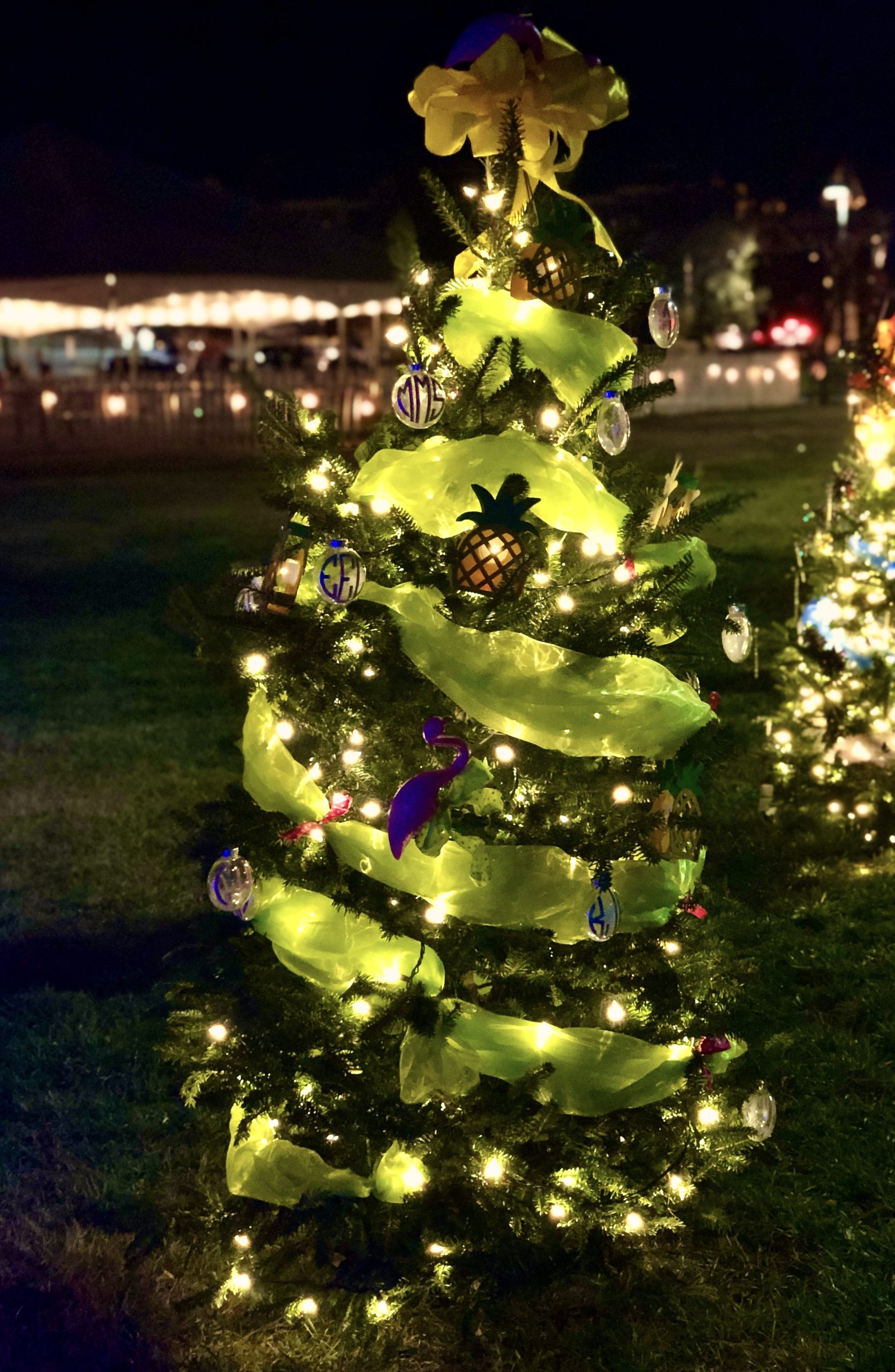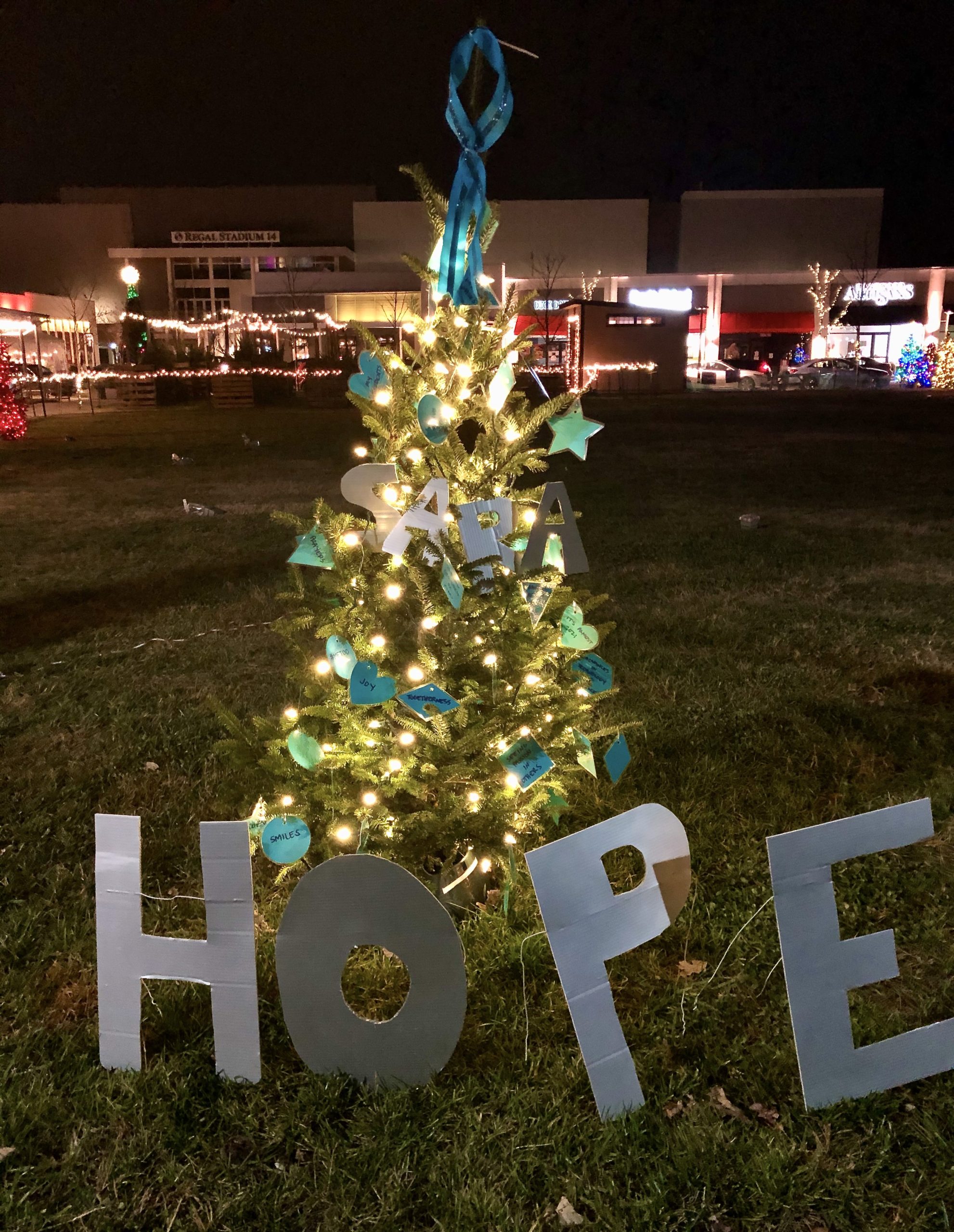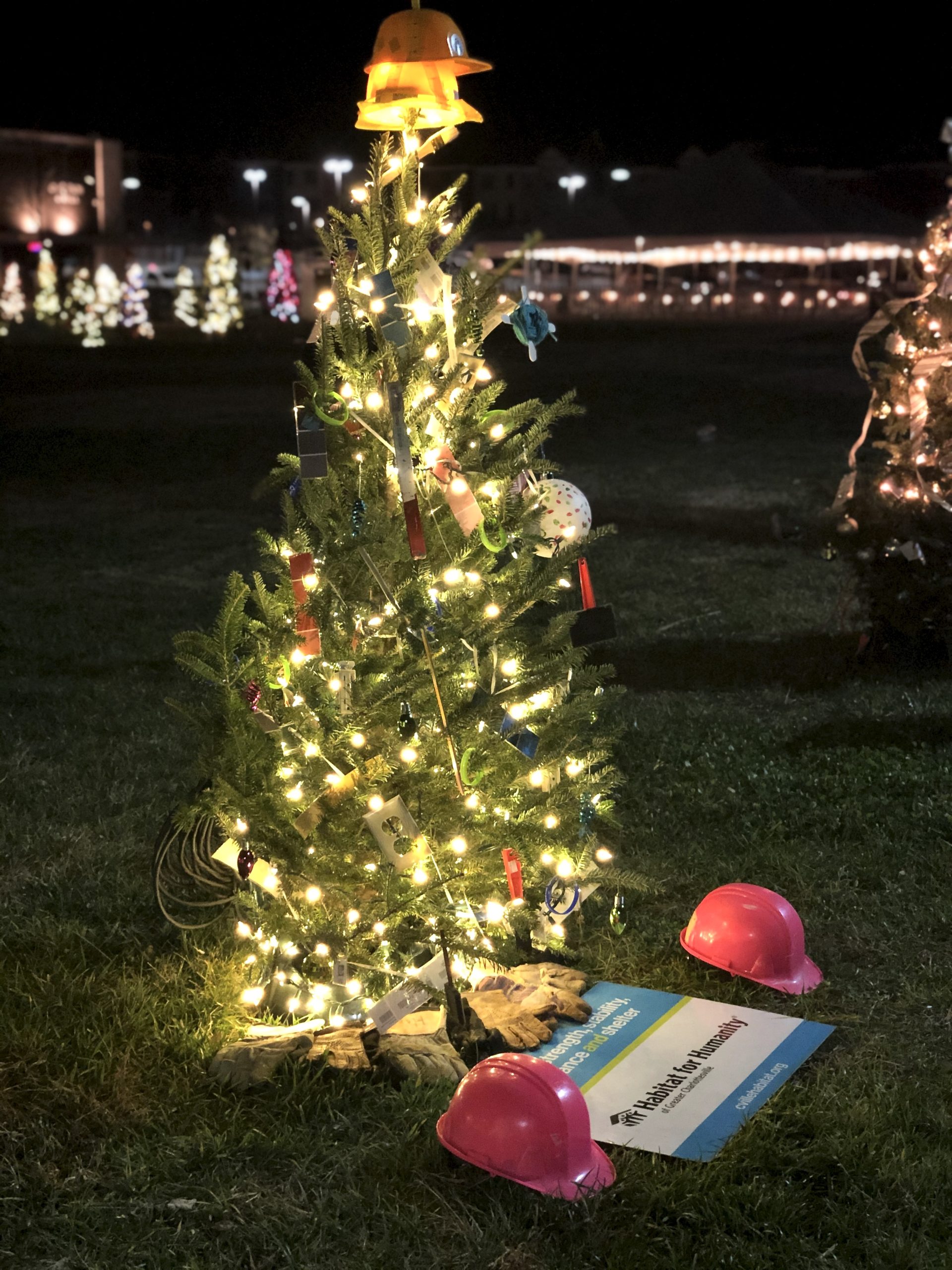 Thank you for participating in Tinsel Trail!
We will provide each sponsor/decorator with one live Fraser fir tree, a tree stand, signage listing the sponsor/decorator, and electricity.
Standard trees measure approximately 6 feet in height and Premiere trees measure approximately 10 feet in height.
When you arrive to check in, you must check in with a Tinsel Trail representative. At check-in, your lights and extension cord must be approved. You will receive your sponsorship sign and then be able to select your tree.
Decorators must provide their own decorations and LED outdoor lighting.
No supplies, including ladders, will be provided.
Edible items are prohibited to decorate the trees.
Tinsel Trail is a family-friendly display, no offensive or inappropriate décor, please. We reserve the right to remove offensive displays.
Decorators must provide one 25-foot outdoor-rated extension cord labeled with their name, business, or organization.
Decorators must use LED outdoor lights. We reserve the right to remove any lights that are not LED outdoor lights. Lights should be strung with the male end of the plug coming from the bottom of the tree.
We will be monitoring the trees, but recommend that you also check your tree periodically for fallen ornaments and damage from the elements.
We are excited to announce that, this year, we will be holding decorating contests for our trees – so bring your creativity and holiday cheer!
Decorating Dates and Times
*Dates and times subject to change. Changes will be announced via the Junior League of Charlottesville social media and email to sponsors and decorators.
Check-in dates:
Saturday, November 20, 2021 through Monday, November 22, 2021
Sign ups for check-in will be available at a later date
Decorators must check in and select trees during the dates above, but will have the remainder of the week to finish decorating. Trees must be completely decorated by Friday, November 26, 2021 at 5 PM.
Take down:
Sunday, January 2, 2021 through Wednesday, January 5, 2022 – 11:00-4:00 PM
Decorating Tips
Make sure your decorations are rain and wind safe. Trees will be outside in the elements for over 30 days.
Please secure all decorations using pipe cleaners, small zip ties, or other ties.
Spray any fabric with Scotch Guard to prevent mildew.
You may want to bring a ladder. Trees range in height from 6-10 feet tall.
LED lights only!
Ideas for decorating your tree
Showcase your business or organization!
Promote a cause!
Be unique!
Celebrate traditions!
Think outside the box!
Tag your photos & posts with #CvilleTinselTrail