Female Financial Empowerment: Build it, Use it, Protect it!
Meet our Panel
Build it!
Elizabeth Craddock, Financial Advisor and Chief Relationship Officer, Miller Financial Group
Driven by a desire to help her clients live their best lives, Elizabeth truly embraces her role as Financial Advisor and Chief Relationship Officer at Miller Financial Group. She loves collaborating closely with each of her clients to help them make sense of their complex financial lives. Through her years of experience, Elizabeth has developed an expertise in helping women embrace and realize their financial potential, particularly during transitions in their lives. Whether it's through the loss of a spouse, parent or a major career change, Elizabeth is able to lend a hand to guide her clients through these times. As a founding member of the team at MFG, Elizabeth has a vision and passion for helping their clients make financial goals become reality.
When she isn't at work, Elizabeth and her husband Brad occupy their days raising their two young children, Lauren and Connor.  Elizabeth is a sustaining member of the Junior League of Charlottesville and a member of the Advisory Board for the Customer Experience Certificate Program at the University of Richmond.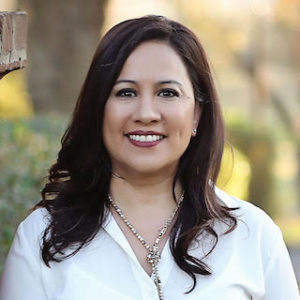 Use it!
Jessica Russo, Realtor® with Nest Reality
Jessica has a passion for real estate, and always knew she wanted to work within the industry. Jessica has been licensed to sell real estate in Virginia for 19 years. She initially worked with a new home builder and later became a full time Residential real estate agent in 2013.
Jessica and her team thrive by helping buyers identify their new home, and providing the guidance and skills for selling homes for people needing to make a major change. She also works with investors looking to build their wealth. She enjoys taking on every aspect of the journey: listening to the needs of her clients, timing, consulting, and problem solving—and this is just the beginning! Once you are successfully under contract, there is another world of connections, contractors, and contingencies to get through! Known for her wealth of knowledge, thoughtfulness, and "get it done" approach, she is also an Accredited Buyers' Representative, she has been involved with different CAAR (Charlottesville Area Association of Realtors) committees for more than five years, and she is recognized as a Professional Honor Society member. Jessica works to be an advocate for her clients and is continuously learning about national and local trends in the market to best benefit her clients.
Protect it!
Diane J. (D.J.) Stoeberl, Attorney, Skeen Law
Diane J. ("D.J.") Stoeberl is an attorney at Skeen Law Offices.  Her primary practice areas include estate planning, taxation, business formation, nonprofit organization law, and estate administration.  D.J. received her Bachelor of Arts degree and her Juris Doctorate degree (cum laude) from Cornell University. While at law school, D.J. served as an Editor of the Cornell Law Review and as a research assistant for Professor Robert S. Summers. After law school, D.J. served as a law clerk to the Honorable Jonathan H. Link, a Superior Court judge in Kenai, Alaska. Prior to moving to Virginia, she practiced in New York and New Jersey, while also earning her LL.M. in Taxation from New York University. D.J. became a member of the Virginia State Bar in 2011, and has practiced with Skeen Law since January 2012.  D.J. has been an attorney for over twenty-five years. She enjoys helping people and solving problems. D.J. enjoys working with individual clients, families, businesses, and nonprofit organizations.
D.J.'s professional organizations include the Virginia State Bar, the Charlottesville Albemarle Bar Association (for which she serves as a Co-Chair of the Women Lawyers Section), the Central Virginia Estate Planning Council (for which she serves as President), the Charlottesville Area Planned Giving Council, and the Charlottesville Regional Chamber of Commerce.  D.J.'s community service involvement includes:  Albemarle County Public Schools Long Range Planning Advisory Committee (Member, White Hall District), Albemarle County Public Schools Parent Council (Past President), Crozet Elementary School PTO, Inc. (Past President), Henley Middle School PATSO (Past President), Girl Scouts of Virginia Skyline Council (Troop Leader), Junior League of Charlottesville (Sustainer Member), and Crozet United Methodist Church.
D.J., her husband, and their daughter live in Crozet, Virginia.  She enjoys reading, walking, and spending time with her family and friends.  D.J. is a first-degree black belt in Tae Kwon Do.