The Junior League of Charlottesville works with many organizations in the area on ongoing projects.
Since 2017, we have collaborated with Girl Scouts of the Virginia Skyline to lead Outreach Troop 1495. Through this grant-funded troop our members mentor thirteen girls in the ELL program at Greenbrier Elementary. A group of our members meet biweekly with the troop throughout the school year to provide dinner and lead the girls in completing badge activities. We have had the opportunity to partner with other local organizations to help the girls earn some of their badges. Recent examples include field trips to the PB and J Fund kitchen (Cooking badge), to Wildrock (Outdoor Adventurer and Hiker badges), and the Charlottesville Ballet's Nutcracker (Dancer badge).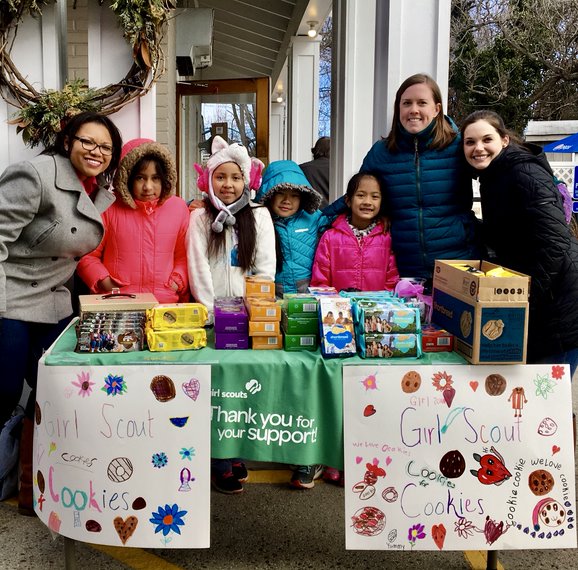 Troop 1495 was recently featured on CBS19! Click here to watch the video.
Other organizations the Junior League of Charlottesville collaborates with in an ongoing way:
Boys & Girls Club
Greenstone on 5th
Habitat for Humanity
International Neighbors
International Rescue Committee
Jefferson Area Children's Health Improvement Program (JACHIP)
Loaves and Fishes
Princess for a Day Outreach
ReadyKids
Ronald McDonald House
Tech-Girls
The Letter Project
Virginia Discovery Museum